Special Educational Needs and Disabilities (SEND)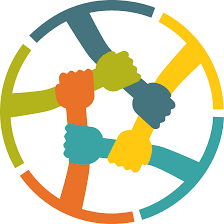 How we support children/young people with Special Educational Needs or Disabilities.
Our Vision:
We are a community school that provides an aspirational learning environment for all our students, regardless of their specific needs. We are committed to enabling all our students to achieve their full academic potential and to develop into an independent and confident member of society.
The web pages comply with:
Regulation 51 and schedule 1 of the Special Educational Needs and Disability Regulations 2014 (where applicable)
and
Section 6 of the Special Educational Needs and Disability code of practice: 0 to 25 years.
Who are the best people at school to talk to about my child's SEN?
Subject teachers - responsible for planning the curriculum, differentiation and assessing your child's progress.
Form Tutor - responsible for personal and social development and health education.
Ms M. Kampiwayo - Special Educational Needs Coordinator (SENCO) who has oversight of the day-to-day operation school's Special Educational Needs (SEN) provision to ensure that progress of pupils with SEN improves relative to those without SEN. Contact: kampiwayom@langdonpark.org
Our SENCO co-ordinates support and interventions across the school, and from outside agencies. The SENCO will ensure that provision is made in accordance with the SEN and Disability Code of Practice.
Click this link for more information on Learning Support :
https://lgfllearningsupport.weebly.com
Click here for the Tower Hamlets Local Offer:
www.localoffertowerhamlets.co.uk
If you want to complain about a school's SEN support, you should do it while your child is still registered at the school.
This includes complaints that the school has not provided the support required by your child's SEN statement or education, health and care (EHC) plan.
Make a complaint
Follow these steps in order. Move on to the next step if your complaint is not resolved.
1. Talk to the school's special educational needs co-ordinator (SENCO).
2. Follow the school's complaints procedure.
3. If your child has an Education Health and Care Plan (EHCP) and you wish to appeal against a decision, then contact Tower Hamlets Local Authority:
https://www.towerhamlets.gov.uk/lgnl/education_and_learning/parental_support/SEND_IASS_PAC.aspx