24 Hour Fundraising Marathon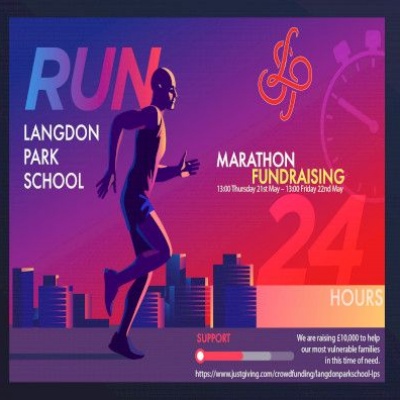 Langdon Park School 24 Hour Fundraising Marathon
Langdon Park School serves one of the most deprived communities in the country. The Covid 19 crisis is affecting many of our families who cannot work and must self-isolate. To help them we are setting up our own food bank and emergency fund to support some of the most hard hit families from this pandemic. We will be purchasing food, toiletries and sanitary products but also ensuring children have enough resources to complete their home learning, such as stationery items. We can also support our new Year students with uniform for September and ensure counselling is provided to those students who may need it. Please give what you can, no matter how big or small to our fund so we can support families through this really difficult and challenging time in our lives.
We are truly grateful for the donations made so far- Thank you to everyone who has helped! We are in the final push to reach our target of £10,000 and the leadership team and staff will be completing a 24 hour relay marathon on the school track, from Thursday 21st May at 1pm until Friday 22nd May at 1pm, to show the local community we are there for them at all times. Please support as much as you can and share our link to others who can help too!
To donate please click link below. Thank you.
Just Giving - Langdon Park School - 24 Hour Marathon
Please follow the journey on YouTube - click below...
https://www.youtube.com/channel/UCM5C1whRT3I_arW3vJLBV5g​
Please click attachment below to see when staff are running/walking