Enrichment & Partnerships
All sixth form students have a dedicated enrichment slot in their timetable once a fortnight. This is a compulsory element of the timetable. Some sessions are delivered to the whole cohort; others involve working in smaller groups on a carousel basis. Sessions may be led by members of school staff or by external organisations. Students are welcome to suggest topics they would like to see addressed in the enrichment programme and are also welcome to plan and deliver sessions for their peers or for younger year groups. This type of student involvement and leadership is something we actively encourage.
Along with tutorial time and weekly assemblies, enrichment sessions are used to address key issues in terms of post-18 options, employability, and various aspects of PSHE. Our broad pastoral programme includes relationships and sex education, drug and alcohol awareness, financial education and other life skills. The fundamental British values of democracy, the rule of law, individual liberty, and mutual respect and tolerance of those with different faiths and beliefs are explored both in pastoral time and in subject lessons as appropriate.
We have close partnerships with various external organisation, which add significant value to our sixth form offer. Please explore the tabs opposite for more information.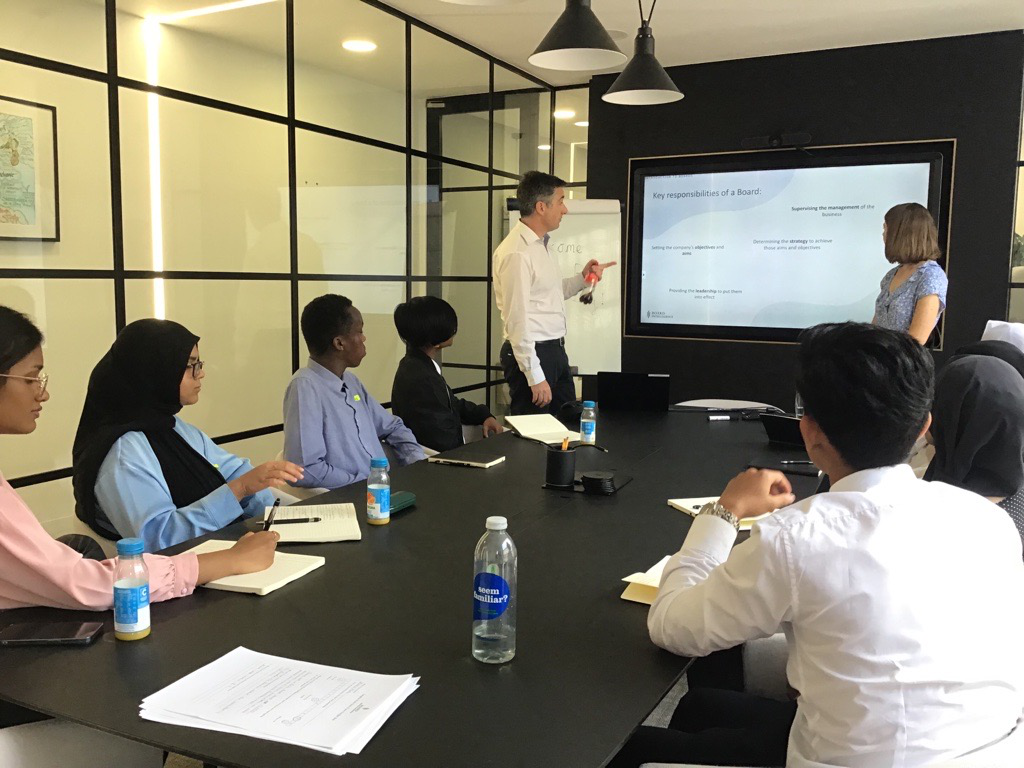 Some of our 6th Form students work shadowed members of KPMG's Corporate Finance M&A team for two days in August 2022. The following was feedback from KPMG:
'The three students made a great impression with the KPMG team. They arrived with a friendly smile, an appetite to learn and a really positive attitude. This didn't waver over the two days, but in fact grew stronger, as the three students became more confident and inquisitive.
As part of the work shadowing, Neha, Syed and Moosa were tasked with completing a case study that tested their research, analysis and presentation skills. The KPMG team who listened to the presentations highlighted the quality of the content produced. The students displayed a good awareness of some of the financial implications of an acquisition, as well as carefully considering the synergies organisations can benefit from when joining forces. The PowerPoints were creatively designed, the students presented them extremely well and effectively answered questions on their response to the case study question.
My colleagues and I really enjoyed working with Neha, Syed and Moosa and wish them every success in their future endeavours; we believe they will do great things!'
Feedback from Morgan Stanley after a session with A Level Economics students:
'One of the best schools we ever worked with!
Students were engaged and asked relevant and challenging questions. We would love to work with Langdon Park School again.'